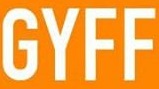 Anna And The Apocalypse
(Country: UK, US; Year: 2017; Director: John McPhail; Writer: Alan McDonald, Ryan McHenry; Stars: Ella Hunt, Malcolm Cumming, Sarah Swire, Christopher Leveaux, Ben Wiggins, Marli Siu, Mark Benton, Paul Kaye, Ella Jarvis, Calum Cormack, Euan Bennet, Sean Connor, Janet Lawson, Janet Lawson, Kirsty Strain)
When the zombie apocalypse hits the sleepy town of Little Haven - at Christmas - teenager Anna and her high school friends have to fight, sing and dance to survive, with the undead horde all around them.
Bungou Stray Dogs: Dead Apple
(Country: Japan; Year: 2018; Director: Takuya Igarashi; Stars: Mamoru Miyano, Kenshô Ono, Kisho Taniyama)
Criminals and detectives battle for control of Yokohama, using supernatural powers.
Fighter
(Country: Denmark; Year: 2007; Director: Natasha Arthy; Writer: Natasha Arthy; Stars: Semra Turan, Nima Nabipour, Behrouz Banissi, Cyron Bjørn Melville),
Official Site
This high-energy martial arts drama chronicles a driven high school student caught between the expectations of her traditional Turkish family and her kung fu dreams. With slickly choreographed fight scenes, Fighter is an empowering story that culminates with an emotional punch. Part of the Tribeca/ESPN Sports Film Festival.
Jailhouse Rock
(Country: US; Year: 1957; Director: Richard Thorpe; Writer: Guy Trosper, Nedrick Young; Stars: Elvis Presley, Judy Tyler, Mickey Shaughnessy)
After serving time for manslaughter, young Vince Everett becomes a teenage rock star.
Mary And The Witch's Flower (Meari To Majo No Hana)
(Country: Japan; Year: 2017; Director: Hiromasa Yonebayashi; Writer: David Freedman and Riko Sakaguchi, based on the book by Mary Stewart)
A girl finds a strange plant that gives her magical powers but finds herself in danger as a result.
The Mask Of Zorro
(Country: US; Year: 1998; Director: Martin Campbell; Writer: John Eskow, Ted Elliott, Terry Rossio; Stars: Antonio Banderas, Anthony Hopkins, Catherine Zeta-Jones, José María de Tavira, Diego Sieres, William Marquez, Stuart Wilson, Tony Amendola)
The man who makes the sign of the 'Z' takes on a pupil.
Never Goin' Back
(Country: US; Year: 2018; Director: Augustine Frizzell; Writer: Augustine Frizzell; Stars: Maia Mitchell, Camila Morrone, Kyle Mooney)
Jessie and Angela, high school dropouts, are taking a week off to chill at the beach. Too bad their house got robbed, rent's due, they're about to get fired, and they're broke.
The School Of Rock
(Country: US; Year: 2003; Director: Richard Linklater; Writer: Mike White; Stars: Jack Black, Mike White, Joan Cusack, Sarah Silverman, Miranda Cosgrove, Joey Gaydos Jnr, Kevin Alexander Clark, Robert Tsai, Maryam Hassan)
A drop-out muso poses as a schoolteacher and finds himself setting up a rock band with a group of schoolkids.
Skate Kitchen
(Country: US; Year: 2018; Director: Crystal Moselle; Writer: Crystal Moselle, Jen Silverman, Aslihan Unaldi; Stars: Jaden Smith, Elizabeth Rodriguez, Taylor Gray, Darlene Violette, Rachelle Vinberg, Thaddeus Daniels, John Palumbo, Judah Lang, Nina Moran, Kabrina Adams, Ardelia Lovelace, Jules Lorenzo)
Camille's life as a lonely suburban teenager changes dramatically when she befriends a group of girl skateboarders. As she journeys deeper into this raw New York City subculture, she begins to understand the true meaning of friendship as well as her inner self.
Superbad
(Country: USA; Year: 2007; Director: Greg Mottola; Writer: Seth Rogen, Evan Goldberg; Stars: Jonah Hill, Michael Cera, Christopher Mintz-Plasse, Bill Hader, Seth Rogen, Martha MacIsaac, Emma Stone, Aviva Farber, Joe Lo Truglio, Kevin Corrigan, Clement Blake)
An ode to friendship in the final night of high-school leads to a party never to be forgotten.
Worlds Of Ursula K Le Guin
(Country: US; Year: 2017; Director: Arwen Curry)
A documentary about the celebrated feminist author and her work in science fiction and fantasy.
Young Solitude (Premieres Solitudes)
(Country: France; Year: 2018; Director: Claire Simon; Writer: Claire Simon)
A documentary about students at the Lycee Romain Rolland in Ivry-sur-Seine supporting each other through difficult times.