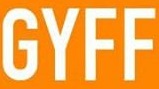 At Eye Level (Auf Augenhöhe)
(Country: Germany; Year: 2016; Director: Joachim Dollhopf, Evi Goldbrunner; Writer: Evi Goldbrunner, Joachim Dollhopf, Nicole Armbruster; Stars: Luis Vorbach, Jordan Prentice, Ella Frey, Mira Bartuschek, Philipp Laude, Sebastian Fräsdorf, Anica Dobra, Sebastian Gerold, Patrick Kalupa, Marco Licht, Anselm Haderer, David Omeni, Julius Mainzer, Cristiano Hoenning, Thomas Birnstiel)
An 11-year-old orphan boy and a person of restricted growth find out that they are father and son... both have to come to terms with the fact.
Daphne
(Country: UK; Year: 2017; Director: Peter Mackie Burns; Writer: Nico Mensinga; Stars: Emily Beecham, Geraldine James, Tom Vaughan-Lawlor, Nathaniel Martello-White, Osy Ikhile, Sinead Matthews, Timothy Innes, Ritu Arya, Stuart McQuarrie, Karina Fernandez, Ryan McParland, Matthew Pidgeon, Richard Banks, Victoria Willing, Ragevan Vasan)
A young woman finds herself thrown off balance after she saves the life of a shopkeeper.
Jasper Jones
(Country: Australia; Year: 2017; Director: Rachel Perkins; Writer: Shaun Grant, based on the book by Craig Silvey; Stars: Levi Miller, Hugo Weaving, Toni Collette, Angourie Rice)
A boy who is already struggling to cope with his parents' fracturing marriage decides to try and solve a murder.
Just Charlie
(Country: UK; Year: 2017; Director: Rebekah Fortune; Writer: Peter Machen; Stars: Ewan Mitchell, Scot Williams, Karen Bryson, Patricia Potter, Caroline Nash, Jeff Alexander, Joshua Pascoe, John Draycott, Jess Collett, Oliver Huntingdon, Eleanor Ham, Benjamin Humphrey, Craig Painting, Harry Gilby, Tia Noakes)
The life of a young football prodigy is turned upside down after they come out as transgender.
Léon (Léon The Professional)
(Country: France; Year: 1994; Director: Luc Besson; Writer: Luc Besson; Stars: Jean Reno, Natalie Portman, Gary Oldman)
An assassin reluctantly looks after a 12-year-old after her family is slaughtered, and she becomes his protégée.
Moonrise Kingdom
(Country: US; Year: 2012; Director: Wes Anderson; Writer: Wes Anderson, Roman Coppola; Stars: Edward Norton, Bruce Willis, Bill Murray, Harvey Keitel, Tilda Swinton, Frances McDormand, Jason Schwartzman, Kara Hayward, Jared Gilman, Bob Balaban, L.J. Foley, Seamus Davey-Fitzpatrick, Charlie Kilgore, Jake Ryan, Neal Huff)
Two children make a pact and run off, prompting the local community to go on the hunt for them.
Step
(Year: 2016; Director: Amanda Lipitz)
The senior year of a girls' high school step team in inner-city Baltimore is documented, as they try to become the first in their families to attend college. The girls strive to make their dancing a success against the backdrop of social unrest in their troubled city.