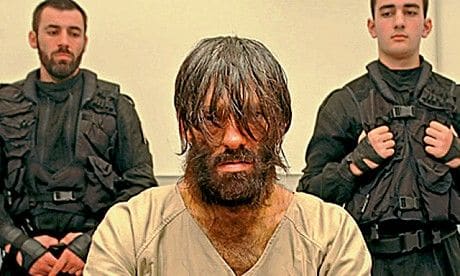 This is a complicated thriller which benefits from repeat viewing so you can concentrate on following different threads within it. It works well enough on the small screen, though some of the stunts really deserve to be seen on the biggest device you have available.
Together with the film, you'll find two featurettes here. Both are stuffed full of clips from the film itself, which makes for an entertaining and dynamic viewing experience but might leave you feeling a bit short-changed on new material. Of the two, the one about stunts is the mot interesting - if you're at all familiar with this aspect of film then you're unlikely to find it revelatory but it is impressive because of the scale of what the film is taking on, with several tricky manouvres needing to be pulled off in succession to make scenes work. Bell's enthusiasm for his work comes through continually and it's always easier to like a film which has been created with care, so, slight though they are, these extras will add something to your viewing experience.

Reviewed on: 16 Oct 2015
Share this with others on...