Eye For Film >> Movies >> Smokey And The Bandit: Part II (1980) DVD Review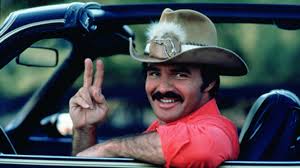 The trailers are the only eye catching extras on this DVD. Otherwise (excluding Scene Selection), there are the subtitles and sound in various languages - and there are a lot of them: English, Castillian, Italian, Russian, Danish, Finnish, Norse, Swedish...
Reviewed on: 07 Jun 2005
Share this with others on...