Eye For Film >> Movies >> Seven Years In Tibet (1956) DVD Review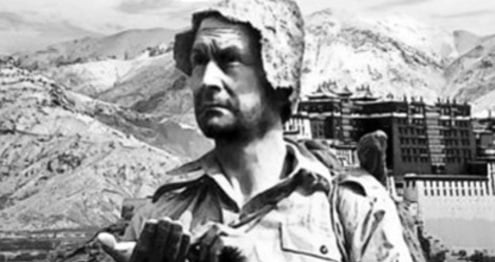 The quality of imagery and sound on the documentary is poor by modern standards but it is important to bear in mind that this represents early 'guerilla' film-making. With only an antiquated 16mm camera Harrer succeeds in capturing the delicate nature of the Tibetan people's lives and also the wonder of the surrounding wilderness.
There are no extras available on the DVD which is surprising considering the relative importance of the material in terms of it covering a previously isolated region and culture.
It was disappointing to find that there were no further interviews or short documentaries on Harrer's escape from the prison and his consequent journey and it feels like something of a missed opportunity.
Reviewed on: 29 Mar 2006
Share this with others on...