Eye For Film >> Movies >> Multiple Maniacs (1970) Blu-Ray Review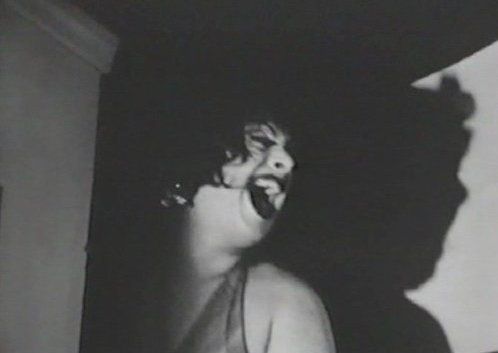 One of those earlier, rawer John Waters films that have often been hard to get hold of, at least in decent quality versions, Multiple Maniacs was long overdue for the loving restoration work it has experienced now, and this multi-region Blu-ray version is well worth a look. It's a must for fans, and for collectors of unusual and outré cinema, it's impressive how well it bears up after all these years.
This version is supported by a lengthy collection of interviews with Dreamlanders who appeared in the film and who have great tales to tell about John Waters and their co-stars. Although fans will have heard some of these before, there is no point at which they cease to be enjoyable, and some secrets are spilled that are entirely new. Waters himself doesn't appear here, but gets to have his say through an audio commentary instead, which is both informative and fun.

There's also a short film essay, The Stations Of Filth, by critic Gary Needham. This is of variable quality and employs more adjectives that you'll find in the whole of the feature presentation, but it's quite incisive in places and effectively points out the artistic references buried in Waters' deceptively chaotic work. Last up, there's the trailer, promising all sorts of shocking things and homing in on Divine's wicked smile, highlighting the joyfulness at the heart of the film.
Reviewed on: 16 Mar 2017
Share this with others on...