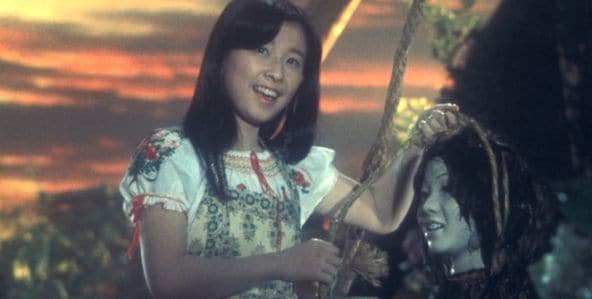 Polished up for the new release and looking great, House is accompanied by an extensive slate of interview material with director Nobuhiko Ôbayashi and others. Though some of this is rather slow, there's a lot of great stuff in there, from entertaining anecdotes about the film's development and distribution to observations on the wider state of the Japanese film industry in the Seventies. None of this - nor the film essay also included - quite explains how something as odd as House emerged from a brief requesting a film 'like Jaws', but it offers a good many other insights.
Also present here are the original trailer and a booklet featuring a further essay (with lots of useful context for newcomers to the work) and a series of great stills. It's an attractive collector's item for fans.

Reviewed on: 10 Feb 2018
Share this with others on...