Eye For Film >> Movies >> Frankenstein And The Monster From Hell (1973) DVD Review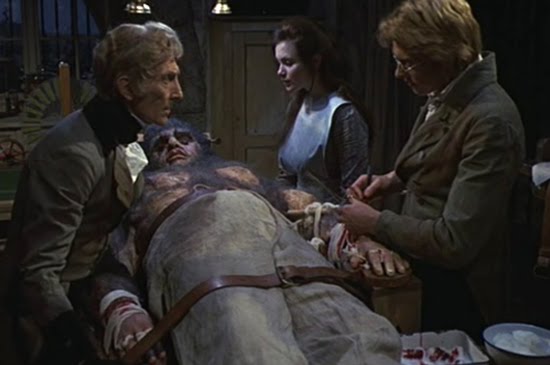 The restored version of this film is great for home viewing, with the cramped spaces of the asylum in which its is set perfectly suited to the small screen. It's accompanied by two documentaries, one focused on the film itself and one about its director, Terence Fisher. Both feature an impressive selection of talking heads and include the kind of affectionate anecdotes fans have come to expect from Hammer. Interestingly, both also include a fair bit of criticism, making them rounded, informative features rather than the puff pieces one finds on too many DVDs.
Alongside the main version of the film is the TV cut, which cuts out a bit of the gore, though that being quite tame by today's standards it's unlikely anyone will worry about it. There's also audio commentary featuring Shane Briant and Madeline Smith, both of whom are very well informed and speak at length about Hammer, their own careers and the state of the industry at the time, as well as about the film itself. Listening to this is really a must for Hammer fans and for admirers of the actors themselves.
Reviewed on: 30 Mar 2014
Share this with others on...