Eye For Film >> Movies >> Brain Damage (1988) DVD Review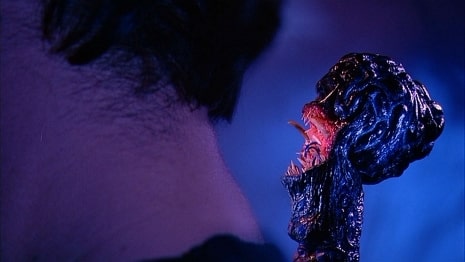 There are very few DVD extras. But we do have a commentary by director Frank Henenlotter, Bob Martin who wrote a novel based on the film, and filmmaker Scooter McRae.
DVD commentaries, to me, feel just like someone talking in a film. There are times when I long for a more academic analysis where classics of cult or popular culture are concerned. But their reminiscences are touching and will no doubt be treasured for years to come.

A trailer is also included.
Reviewed on: 06 Dec 2007
Share this with others on...