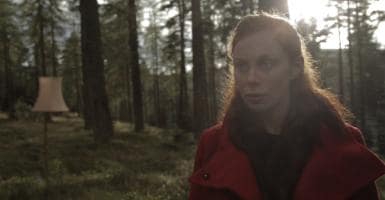 Although some of the striking shots of the alien spaceship lose a bit of their impact on the small screen, the rest of Beyond translates very well, its claustrophobic interpersonal relationships taking on an extra dimension when viewed in a domestic space. There's not much extra here, just a fantastically misleading trailer that should really be watched after the film itself, though it doesn't contain any spoilers.
Reviewed on: 10 Jan 2015
Share this with others on...