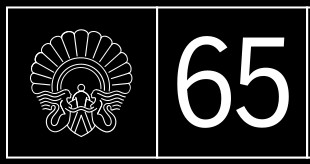 View other San Sebastian Film Festival Films by strand: Classic Retrospective: Joseph Losey, Culinary Zinema, Horizontes Latinos, Made In Spain, Movies For Kids, New Directors, Official Competition, Other Activities, Savage Cinema, Special Screenings, Velodrome, Zabaltegi-Tabakalera, Zinemira
120 Beats Per Minute (120 Battements Par Minute, BPM (Beats Per Minute))
(Country: France; Year: 2017; Director: Robin Campillo; Writer: Robin Campillo; Stars: Nahuel Pérez Biscayart, Arnaud Valois, Adèle Haenel, Yves Heck, Emmanuel Ménard, Rahim-Silvioli Mehdi, Antoine Reinartz, Caroline Piette, Marco Horanieh, Pascal Tantot, François Rabette, Naelle Dariya, Ariel Borenstein, Coralie Russier, Saadia Bentaïeb)
Portrait of the ACT UP activist group, a direct action collective aiming to impact the lives of people with AIDS.
The Big Sick
(Country: US; Year: 2017; Director: Michael Showalter; Writer: Emily V Gordon, Kumail Nanjiani; Stars: Holly Hunter, Zoe Kazan, Kumail Nanjiani, Ray Romano, Celeste Arias, Vella Lovell, Matty Cardarople, Bo Burnham, Adeel Akhtar, Linda Emond, Shenaz Treasurywala, Anupam Kher, Aidy Bryant, Kurt Braunohler, Rebecca Naomi Jones),
Trailer
A couple struggle to maintain their culture-clash relationship... and then one of them falls ill.
Borg vs McEnroe
(Country: Sweden, Denmark, Finland; Year: 2017; Director: Janus Metz; Writer: Ronnie Sandahl; Stars: Sverrir Gudnason, Shia LaBeouf, Stellan Skarsgård,Tuva Novotny, David Bamber, Björn Granath, Robert Emms, Jane Perry, Linnea Tagesson, Ronnie Sandahl, Scott Arthur, Janis Ahern, Claes Ljungmark, Tom Datnow, Leo Borg)
The story of the tennis rivalry between the Swede Björn Borg and the American John McEnroe.
Call Me By Your Name
(Country: Italy, France, US, Brazil; Year: 2017; Director: Luca Guadagnino; Writer: James Ivory, based on the book by André Aciman; Stars: Armie Hammer, Timothée Chalamet, Michael Stuhlbarg, Amira Casar, Esther Garrel, Victoire Du Bois)
First love blooms over a long, hot summer for a teenager in Italy.
Custody (Jusqu'à la garde)
(Year: 2017; Director: Xavier Legrand; Writer: Xavier Legrand; Stars: Léa Drucker, Denis Ménochet, Thomas Gioria, Mathilde Auneveux, Mathieu Saikaly, Florence Janas, Saadia Bentaïeb, Coralie Russier, Sophie Pincemaille, Emilie Incerti-Formentini, Jérome Care-Aulanier, Jenny Bellay, Martine Vandeville, Jean-Marie Winling, Martine Schambacher)
A couple embark on a bitter custody battle for their son.
The Florida Project
(Country: US; Year: 2017; Director: Sean Baker; Writer: Sean Baker, Chris Bergoch; Stars: Willem Dafoe, Brooklynn Prince, Valeria Cotto, Bria Vinaite, Christopher Rivera, Caleb Landry Jones, Macon Blair, Karren Karagulian, Sandy Kane, Cecilia Quinan, Betty Jeune, Lauren O'Quinn, Giovanni Rodriguez, Carl Bradfield, Gary B. Gross)
The story of a precocious six-year-old and her rag-tag group of close friends whose carefree lives contrast with those of their struggling parents.
Happy End
(Country: France, Germany, Austria; Year: 2017; Director: Michael Haneke; Writer: Michael Haneke; Stars: Isabelle Huppert, Toby Jones, Mathieu Kassovitz, Jean-Louis Trintignant, Fantine Harduin, Loubna Abidar, Dominique Besnehard, Jack Claudany, Hassam Ghancy, Nabiha Akkari, Franck Andrieux, Jackee Toto)
Story of a bourgeois family, set against the backdrop of the Calais refugee crisis.
The House By The Sea (La Villa)
(Country: France; Year: 2017; Director: Robert Guédiguian; Writer: Robert Guédiguian, Serge Valletti; Stars: Ariane Ascaride, Jean-Pierre Darroussin, Gérard Meylan, Jacques Boudet, Anaïs Demoustier, Robinson Stévenin, Yann Trégouët, Geneviève Mnich, Fred Ulysse, Diouc Koma, Haylana Bechir, Ayoub Oaued, Giani Roux, Esther Seignon)
When three adult children of a dying man gather at his villa, they are forced to reflect on who they are.
The Leisure Seeker
(Country: Italy, France; Year: 2017; Director: Paolo Virzì; Writer: Michael Zadoorian, Stephen Amidon, Francesca Archibugi, Paolo Virzì, Francesco Piccolo; Stars: Helen Mirren, Donald Sutherland, Kirsty Mitchell, Janel Moloney, Joshua Mikel, Joshua Hoover, Christian McKay, Robert Walker Branchaud, Chelle Ramos, Helen Abell, Robert Pralgo, Mark Ashworth, Raegan Millican, Dick Gregory, Karen Valero)
A runaway couple take a roadtrip.
Loveless
(Country: France; Year: 2017; Director: Andrey Zvyagintsev; Writer: Oleg Negin; Stars: Maryana Spivak, Alexei Rozin)
A couple go looking for their young son after he disappears during one of their bitter rows.
Loving Pablo
(Country: Spain, Bulgaria; Year: 2017; Director: Fernando León de Aranoa; Writer: Fernando León de Aranoa, Virginia Vallejo; Stars: Penélope Cruz, Javier Bardem, Peter Sarsgaard, David Ojalvo, David Valencia, Julieth Restrepo, Lillian Blankenship, Nathan Cooper, Mark Basnight, Joavany Alvarez, Matthew Moreno, Diego Landaeta, Ricardo Niño)
A journalist embarks on a romance with the drug lord Pablo Escobar.
Closing night
Mother!
(Country: US; Year: 2017; Director: Darren Aronofsky; Writer: Darren Aronofsky; Stars: Jennifer Lawrence, Javier Bardem, Ed Harris, Michelle Pfeiffer, Domhnall Gleeson, Brian Gleeson, Stephen McHattie, Kristen Wiig, Stefan Simchowitz, Jovan Adepo, Robert Higden, Amanda Warren, Eric Davis, Marcia Jean Kurtz, Mizinga Mwinga)
Uninvited guests threaten a couple's relationship.
On Body And Soul (Teströl és lélekröl)
(Country: Hungary; Year: 2017; Director: Ildikó Enyedi; Writer: Ildikó Enyedi; Stars: Morcsányi Géza, Alexandra Borbély, Zoltán Schneider, Ervin Nagy, Tamás Jordán, Zsuzsa Járó, Réka Tenki, Júlia Nyakó, Itala Békés, Pál Mácsai, Annamária Fodor, Márton Patkós, Gusztáv Molnár, István Dankó, Vivien Rujder)
A slaughterhouse becomes an unlikely setting for romance.
The Third Murder (Sando-me no satsujin)
(Country: Japan; Year: 2017; Director: Hirokazu Kore-eda; Writer: Hirokazu Kore-eda; Stars: Masaharu Fukuyama, Kôji Yakusho, Suzu Hirose, Mikako Ichikawa, Shinnosuke Mitsushima, Yuki Saitô, Isao Hashizume, Kôtarô Yoshida, Izumi Matsuoka)
Leading attorney Shigemori takes on the defence of murder-robbery suspect Misumi - a crime he admits - but as he digs into the case, he begins to wonder if his client is guilty after all.
Three Billboards Outside Ebbing, Missouri
(Country: US, UK; Year: 2017; Director: Martin McDonagh; Writer: Martin McDonagh; Stars: Peter Dinklage, Woody Harrelson, Abbie Cornish, Sam Rockwell, Caleb Landry Jones, Kerry Condon, Frances McDormand, Kathryn Newton, Zeljko Ivanek, John Hawkes, Lucas Hedges, Clarke Peters, Samara Weaving, Nick Searcy, Sandy Martin)
A grieving mother takes on a town's police chief after the murder of her daughter goes unsolved.
Wonderstruck
(Country: US; Year: 2017; Director: Todd Haynes; Writer: Brian Selznick, based on his novel; Stars: Amy Hargreaves, Michelle Williams, Julianne Moore, Oakes Fegley, Tom Noonan, Cory Michael Smith, James Urbaniak, Marko Caka, Damian Young, Hays Wellford, Morgan Turner, Ekaterina Samsonov, Brian Berrebbi, Michael Wren Gucciardo, Jaden Michael)
Ben and Rose are children from two different eras who secretly wish their lives were different. Both set out on quests.
You Were Never Really Here
(Country: US, France; Year: 2017; Director: Lynne Ramsay; Writer: Lynne Ramsay, based on the novel by Jonathan Ames; Stars: Joaquin Phoenix, Ekaterina Samsonov, Alessandro Nivola, Alex Manette, John Doman, Judith Roberts, Jason Babinsky, Kate Easton, Frank Pando, Leigh Dunham, Madison Arnold, Dante Pereira-Olson, Jonathan Wilde, Scott Price, Silvia Pena)
A tormented war veteran tries to rescue a girl but trouble lies ahead.