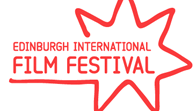 View other Edinburgh International Film Festival Films by strand: Animation , Black Box , British Scenes , Directors Showcase , Films on Film , Focus on Denmark , International Competition , Looking South , Michael Powell Award Competition , New Perspectives , Night Moves , Philippine New Wave , Retrospective: Gregory La Cava , Retrospective: Shinji Somai , Shorts , Special Screenings , Spotlight on Shinya Tsukamoto , Spotlight on Wang Bing
Anchorman: The Legend Of Ron Burgundy
(Country: US; Year: 2004; Director: Adam McKay; Writer: Will Ferrell, Adam McKay; Stars: Will Ferrell, Christina Applegate, Paul Rudd, Steve Carell, David Koechner, Fred Willard, Chris Parnell)
TV news channel farce, with bike shed humour and sexist innuendo.
Back To The Future
(Country: US; Year: 1985; Director: Robert Zemeckis; Writer: Robert Zemeckis, Bob Gale; Stars: Michael J. Fox, Christopher Lloyd, Lea Thompson, Crispin Glover, Thomas F. Wilson, Claudia Wells, Marc McClure, Wendie Jo Sperber, George DiCenzo, Frances Lee McCain, James Tolkan)
A time travel classic of supreme comic invention, involving Marty McFly, a mad scientist and a DeLorean motorcar.
Breakfast At Tiffany's
(Country: US; Year: 1961; Director: Blake Edwards; Writer: George Axelrod, based on the book by Truman Capote.; Stars: Audrey Hepburn, George Peppard, Martin Balsam, Patricia Neal, Buddy Ebsen, José Luis de Villalonga),
Trailer
A writer falls for his mysterious socialite neighbour. Re-issue.
Dirty Dancing
(Country: US; Year: 1987; Director: Emile Ardolino; Writer: Eleanor Bergstein; Stars: Jennifer Grey, Patrick Swayze, Jerry Orbach, Cynthia Rhodes, Jack Weston, Jane Brucker, Kelly Bishop, Lonny Price, Max Cantor, Charles 'Honi' Coles, Neal Jones)
A lonely girl finds romance with a dance teacher at a holiday resort, but her strict parents disapprove.
Donnie Darko
(Country: US; Year: 2001; Director: Richard Kelly; Writer: Richard Kelly; Stars: Jake Gyllenhaal, Jena Malone, Drew Barrymore, Mary McDonnell, Holmes Osborne, Katharine Ross, Patrick Swayze, Noah Wyle, Maggie Gyllenhaal, James Duval, Beth Grant)
Californian teenager is told by imaginary friend in rabbit mask that the world will end in 28 days.
Monterey Pop
(Year: 1968; Director: D.A. Pennebaker; Stars: Scott McKenzie, Denny Doherty, 'Mama' Cass Elliot, John Phillips, Michelle Phillips, Frank Cook, Bob Hite, Henry Vestine, Alan Wilson, Art Garfunkel, Paul Simon, Hugh Masekela, Marty Balin, Jack Casady, Spencer Dryden, Paul Kantner, Jorma Kaukonen, Grace Slick, Peter Albin, Sam Andrew, Dave Getz, James Gurley, Larry Taylor, Janis Joplin, Eric Burdon, Vic Briggs, Barry Jenkins, Danny McCulloch, John Weider, Roger Daltrey, John Entwistle, Keith Moon, Pete Townshend, Bruce Barthol, David Cohen, Chicken Hirsh, Country Joe McDonald, Barry Melton, Otis Redding, Jimi Hendrix, Ravi Shankar)
Documentary of the legendary California pre-Woodstock music festival
Scott Pilgrim Vs. The World
(Country: US; Year: 2010; Director: Edgar Wright; Writer: Michael Bacall, Edgar Wright, Bryan Lee O'Malley; Stars: Michael Cera, Mary Elizabeth Winstead, Ellen Wong, Kieran Culkin, Anna Kendrick, Jason Schwartzman, Alison Pill, Mark Webber, Johnny Simmons, Aubrey Plaza, Satya Bhabha, Chris Evans, Brie Larson, Roxy Richter, Brandon Routh, Keita Saitou, Shota Saito),
Official Site
A man finds he has to defeat his girlfriend's evil ex-boyfriends.
Toy Story 3
(Country: US; Year: 2010; Director: Lee Unkrich; Writer: Michael Arndt; Stars: Tom Hanks, Tim Allen, Michael Keaton, Joan Cusack, Don Rickles, John Ratzenberger, Whoopi Goldberg, Wallace Shawn, Bonnie Hunt, Timothy Dalton, Laurie Metcalf)
When their owner grows up and leaves home, his toys have to adapt to a new way of life in a day care centre.